Disney Treasure First Look Review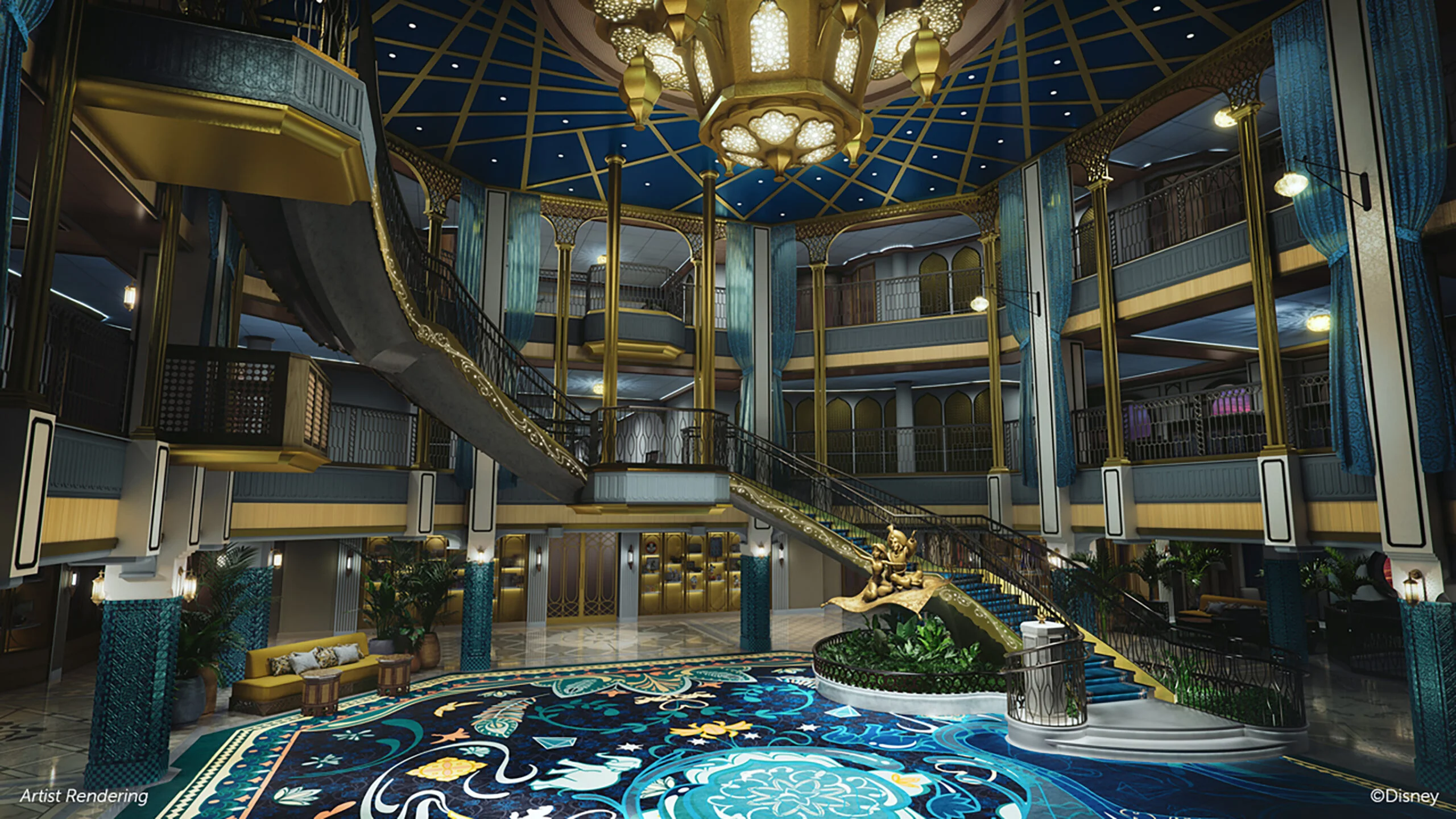 What's coming to the Disney Treasure cruise ship in 2024?
We get a sneak peek at the Disney Treasure.
Disney Treasure New Cruise Ship First Look
Like the Disney Wish, the Disney Treasure is Disney Cruise Lines second Tritan Class ship.  The Disney Wish has a bright, Cinderella themed lobby when you first walk in where the Disney Treasure is going for a more adventurous and mysterious feel with Aladdin and Jasmine anchoring the darker themed lobby.
In the Disney concept art you see the darker color pallet used for the main lobby area with dark blues, a touch of silvers, and bright gold fixtures.  This defiantly lends itself to the Aladdin theme and sets the stage for a more adventurous cruise. 
When you watch the promotional video for the Disney Treasure you see some interesting clues.  First you see Peter Pan who is all about exploration and adventure as well as pirates and "Treasure".  Playing on this theme you also see characters from popular more recent Disney films like Coco and Moana.  The one odd character appearance in the video is Disney's Haunted Mansions ghosts.  Yes a Haunted Mansion new movie just came out, but there is also the popular attraction at Disney World and Disneyland.  How the Haunted Mansion will play into the new cruise ship is interesting and we can't wait to see how this is integrated.  Disney Cruise Line does have themed dining experiences as well as theme bars.  Could all of these different characters like Peter Pan, Coco, Moana, and Haunted Mansion be integrated into dining experiences on the ship?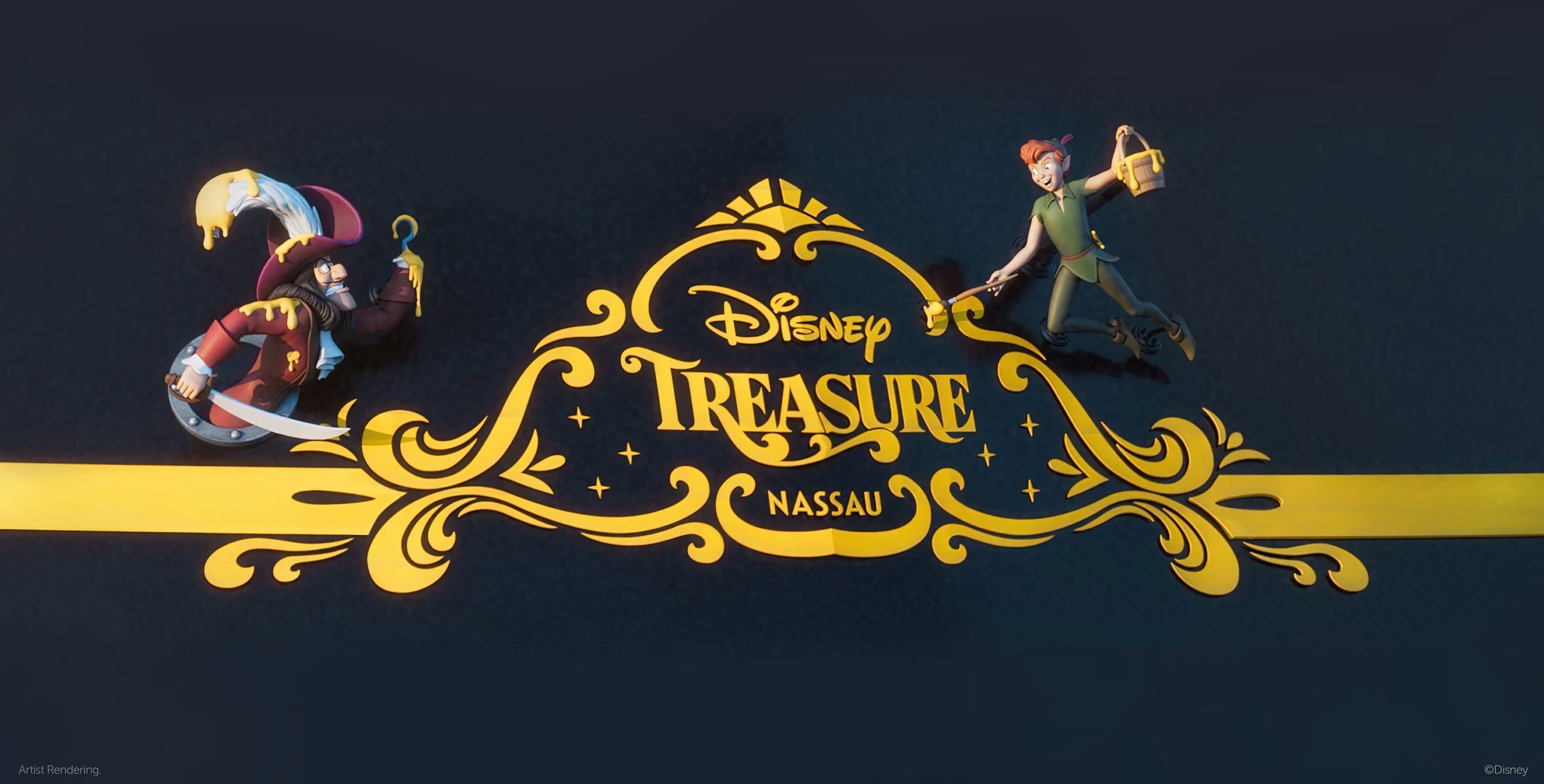 Disney Cruise Line did release photos of the back of the Disney Treasure and it adorns Captain hook and Peter Pan.  So we do know they are a part of the new story being told on the Disney Treasure.  
Disney Treasure LIVE Event
There will be a LIVE Disney Cruise Line event on August 30th at 11 AM that we will be covering.  No details are out yet but we are eager to see what news is revealed at this event and will report back.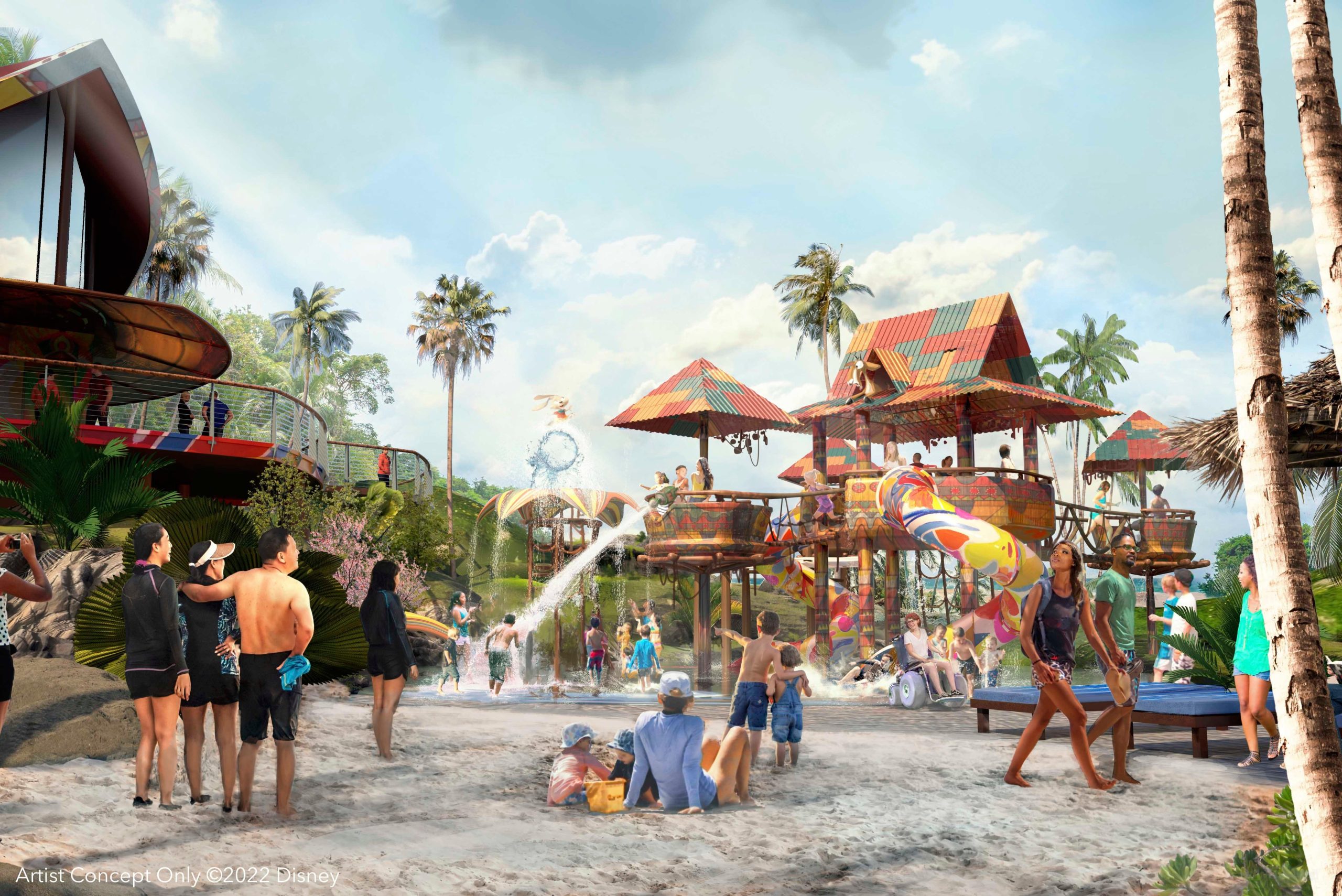 When does Disney Treasure Sail?
Disney Cruise Line so far has only said that the Disney Treasure will set sail in 2024.  We would assume that would be mid to late 2024 based on the current construction progress on the ship and also Disney's annoucement of the new Disney private island in the Bahamas, Lighthouse Point, which is scheduled to open around June 2024.  The new Disney private island will be home to the Disney Wish and Disney Treasure as part of cruise itineraries.  Of course there are more Disney ships on the way too in 2025 and 2026.  One even will be targetting the Asia market.
Are there Discounts on Disney Cruise Line, Disney Treasure?
YES, we are offering the same Disney Cruise Line On Board Credit program for the Disney Treasure as all other Disney Cruise Ships.  We suggest you book early to get the top pick of staterooms and other Disney cruise line deals we offer as well as the Disney Cruise On Board Credit.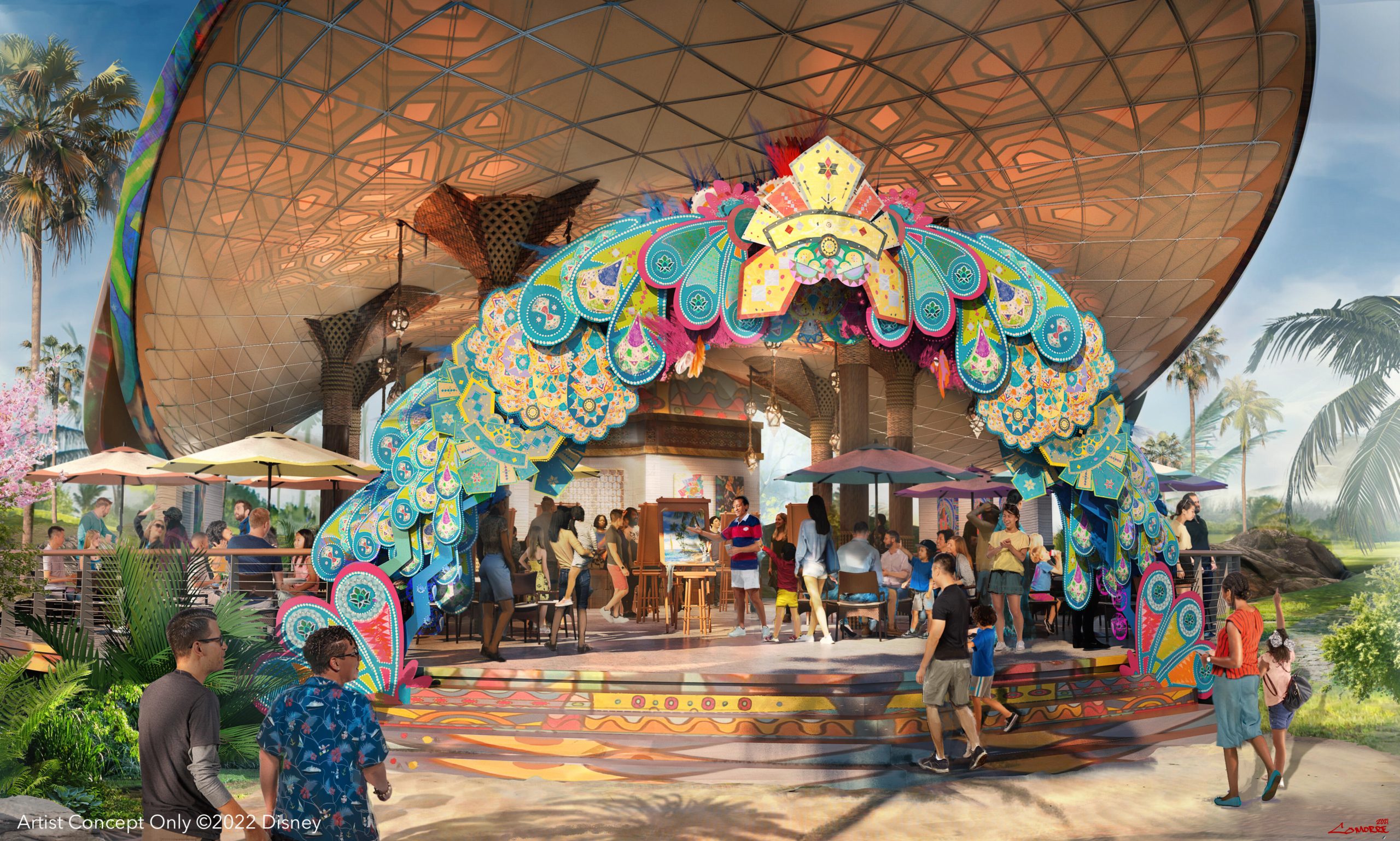 Get up to $2,000 to spend on your Disney Cruise