Save with our select cruise packages and onboard credit program
Get the most Onboard Credit
Up to $2,000+ Disney Cruise Line OnBoard Credit
 Onboard cruise credit Program
Disney Cruise Line Onboard Credit Program
Not only can you save up to 35% off select Disney Cruise Line sailings, but you also receive the largest Disney Cruise Line onboard credit.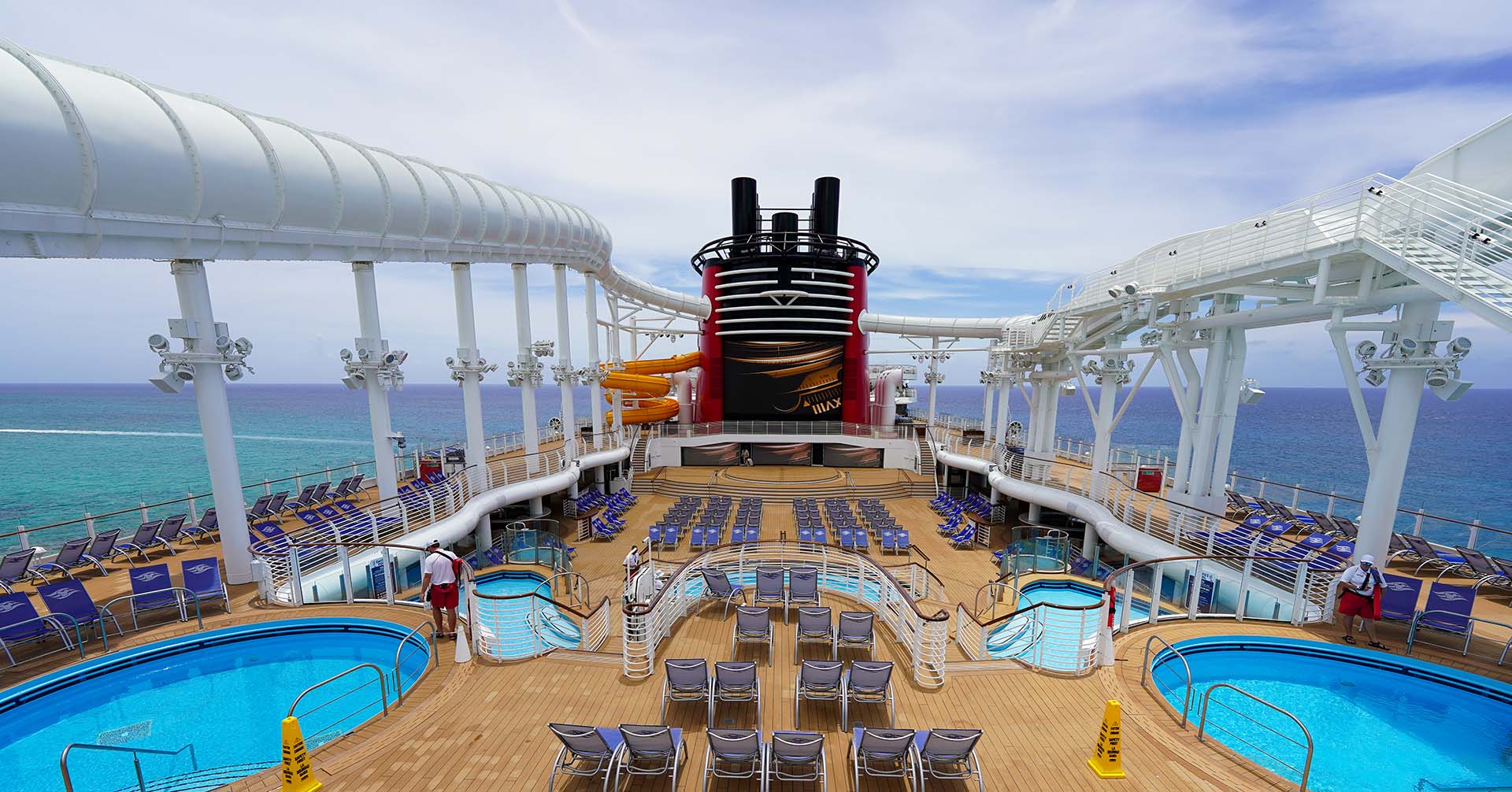 Disney Cruise Line Onboard Credit Program
How does it work?
Not only can you save on your Disney Cruise Vacation, but you can also get money to spend on your cruise.  When you book your Disney Cruise with CruiseOBC, we will give you a Disney Cruise Line onboard credit.  This credit can be used for all sorts of fun things on your Disney Cruise.
What can I buy with my Disney Cruise Onboard Credit?
You can treat yourself to all sorts of things on your Disney Cruise.  Why not book a luxurious spa treatment, or grab a specialty cocktail in the lounge or at the pool bar?  Want to go shopping on the ship?  Treat yourself to something or buy souvenirs for the kids.  There are specialty dining options, exciting ship excursions, and so much more that you can buy with your cruise onboard credit.
How do I get an onboard credit?
We give onboard credits when booking a Disney Cruise with CruiseOBC.   The chart below is the break down of the cruise onboard credits for booking a Disney Cruise on the Disney Wonder, Magic, Fantasy, Dream, or Wish. We also have onboard credits for other cruise lines, so please contact us for more details.
We give the best Disney onboard credits for new bookings, but the onboard credits we give for booking transfers and onboard placeholder bookings are nice too!  
I already booked my Disney Cruise. Can I get a ship credit?
If you already booked your Disney cruise, we can still give you an onboard credit (AKA ship credit) in most cases.  You would authorize the transfer with a simple form, and then we can give you the onboard credit.  Please see the additional chart that shows onboard credit amounts for cruise transfers and for bookings that were made onboard the Disney cruise ship.
What amount will I get as an onboard credit?
We have put together a chart below that shows the cost of the Disney Cruise you have booked and the amount of the onboard credit you will receive.  The most common Disney onboard credit is for new bookings.  The second list of onboard credit amounts is if you booked directly and transferred it or while sailing on a Disney ship.  See the chart below:
Onboard Credit Amount, New Bookings
Onboard Credit Amount for Transfers & Booked on Ship
Terms & Conditions
*Your Disney cruise vacation cost is the commissionable part of the cruise fare only.  The Cruise Line cost used for determining the onboard credit does not include: Taxes and Fees, Port Fees, Government Fees, Insurance, Transfers, Transporation, Gratuities, Flights, Hotels, Shore Excursions, or any additional add ons.
*The onboard credit program is for new Disney cruise line bookings made with our travel agency booked in 2023 for sail dates in 2023 and 2024.  Credit amounts are in USD and non-refundable if not used.  The Onboard Cruise credit is only good for redemption while onboard the Disney cruise ship  while traveling on your cruise vacation.
*If the cruise is changed or modified in any way, and the price of the Disney cruise is adjusted, the onboard cruise credit will also be adjusted.  If the cruise is moved outside the promotional dates or canceled, the onboard credit will also be cancelled.
*The onboard credit can be used for Disney Cruise Line items while on your Disney Cruise.  Items are expenses incurred on the Disney Cruise such as: Disney Cruise Shore Excusrions, Disney Cruise Spa Treatments, Beverages, Photographs, Room Gratuities, Disney Castaway Cay Activities, and Onboard Souveniers.  Onboard cruise credits are not valid for shore excursions not arranged by Disney.  Purchases at Walt Disney World and at cruise ports are not valid for Disney Cruise Credits.  The Disney Onboard Credit is not a Disney Gift Card; it is a credit added to your Cruise Room Folio to be used on your Disney Cruise.
*For cruises $20,000 or more please contact us for the onboard credit amounts. 
*Please contact us for additional details and information about limitations and questions you might have about our Disney Cruise Onboard Credit Program.
Save with these
Disney Cruise Line Special Offers
You can save up to 35% off Disney Cruise Line prevailing rates on select Disney Cruises